I can't imagine starting my day without a cup of coffee. When things get toxic and stressful at office, coffee gives me a boost. It's like having a cheer leader in my cup that after sipping it, I'm ready to get back in action.
I was thrilled to have been invited by Miss Jane and Miss Carmela of Cafe Janealo in Intramuros to try their latest offerings. I did not think twice and immediately said yes to the invitation. And the thought that it is located in Intramuros made it more interesting. I can do a photowalk after my coffee!
Located at 398 Cabildo corner Beaterio in Intramuros, Manila, it is not hard to miss Cafe Janealo. It is located conveniently beside the Manila Cathedral.
A lot of foreigners and students visit their place. The shop opened September last year but they are getting a good traffic already.
Cafe Janealo is a nice reco for those who can't decide on what they want on a coffee shop. They serve a variety of drinks- hot and iced coffee, frappe, chocolate drinks, smoothies and tea. There's a small but thoughtful cake and breads menu too.
Thai Iced Tea/ P140
Thai Iced Tea (P140), Janealo Iced Coffee (P130), Dark Chocolate Overload Frappe (P150)
Janealo Iced Coffee / P130
Americano / P120
Green Apple Smoothie/ P140
Banana Hazelnut Frappe /P140 (*picture in sample glass only)
Hot Choco/ P100
Hot Mocha (in personalized mug)/ 140
My Cafe Janealo experience began with a sip of Americano. It was a perfect partner for the bread. After the hot coffee, we also tried some of their frappe and specialty drinks. I loved the texture of the banana hazelnut frappe. It reminds me of this famous shake in Boracay. The Thai Iced Tea was enjoyable too. I think it's one of my favorites here. I liked that the Green Apple Smoothie wasn't really that sweet. Guess that's a perfect sip on a hot, summer's day. I'm really not into chocolate frappe but my friends liked it very much too- it was smooth and the choco overload was really flavorful!
And did you know that loyal customers of Cafe Janealo gets a mug which they can use whenever they drop by the place? Nice!
Grab some slice of cake or bread to partner with your drink like the ensaymada or the ham & cheese or tuna turnover. Cafe Janealo's cakes are a piece of heaven on earth! We all loved the Oreo Cheesecake and the Dark Mocha Sansrival. But the real stand out among them is the Chocolate Dream Cake! Trust me when I say you should never miss this one. It was sinfully good!
Ham and Cheese (P125), Bibingka, Tuna Turnover (P125)
Ensaymada/ P125
Dark Mocha Sansrival (P140), Oreo Cheesecake (P140), Chocolate Dream Cake (price to be posted soon)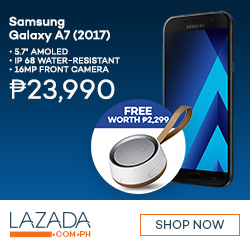 THE VIBE
Cafe Janealo is a small shop with with charming interiors. It is adorn with a mix of tables and chairs, and couches-- perfect for catching up with friends. It also an ideal place for those who would like to be devoid of their social media accounts and instead read a book or a magazine while sipping your favorite drink. They also have a private room which can accommodate 6-8 people- a nice place for small business meetings. Or one can opt their alfresco area.
For a coffee lover like me, Cafe Janealo delivered! Great variety of drinks and nice cakes and breads. 'Aprub!' And the owners are really friendly, accommodating and very gorgeous too!
Miss Jane and Miss Carmela of Cafe Janealo
May your coffee be strong and your Monday short. Have you been to Cafe Janealo? What's your favorite sip?
Budget for drink + cake/ bread : P120- 300
CAFE JANEALO
- 398 Cabildo corner Beaterio Street, Intramuros, Manila
- Contact: 0906 5671252/ 2430787
- Facebook