You want to try a different kind of adventure so you have yourself harnessed. Your knees shaking, your heart pounding--you hear your friends screaming--your mind seems to battle it with your body--are you gonna jump or not? And then you take a step closer to the edge- and you took the courage to jump..
That's me being a dare devil doing the Tree Drop at Tree Top Adventure in Baguio. :)
Tree Top Adventure is the only Team Building Facility in the country that offers motorized activities. I love how this centre combines nature and adventure. The vision comes from the expertise of the owners who are engineers and advocates of environment conservation and healthy living thus Tree Top Adventure in Subic and Baguio made sure that visitors will have a great time and that the amenities are safe.
For the thrill seekers and those who would like to conquer their fear of heights or just wanting to try something heart pounding, Tree Top Adventure offers the Superman Ride, Canopy, Tree Drop, Silver Surfer, Free Fall, Funicular, Treeking, Skywalk plus more to be added soon. There's no entrance fee, you only pay for the activites you'd like to enjoy.
Organizations can also try their Team Building activities. There are facilitators to lead the program and events. I have been thru a lot of team building activities, and TTA is one of the more memorable I've had! The Team Building costs around P800- P1000 and can be tailored fit according to your needs. Awesome sauce!
EXPERIENCE TREE TOP ADVENTURE
Experience nature tripping from a breathtaking view – from 100 feet above the ground! With jungle trails comprised of platforms nestled on branches, suspension bridges, and the world's first motorized canopy tour, what Tree Top Adventure offer is more than just the peak of excitement. Learn new things; with fresh eyes, one is encouraged to explore. Find inner peace as you go through a natural sanctuary hidden by foliage. Or at the very least, conquer your fear of heights. Tree Top Adventure offers each one a personal journey, with unforgettable memories as dense as the forest.
For more information about bookings and entrance, please contact Engr. Grace Bondad Nicolas at 09166299381 or send email to grace@tagmedia.asia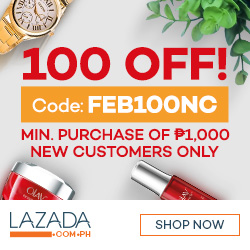 CHECK MY OTHER POSTS
TEAM BUILDING AT TREE TOP ADVENTURE BAGUIO
TREE TOP ADVENTURE BAGUIO: UNLEASH THE ADRENALINE JUNKIE IN YOU