Storm was brewing that day but I and my office mates were more than determined to participate at our company Team Building at Phillip's Sanctuary, Antipolo.
We were at the place around 8am- we had a quick breakfast, changed working clothes and in no time, we were on a roll.
We were divided in two groups- Team Pak Ganern (where I belong) and Team Alpha Chupa Pi. We were given a short orientation about the whole activity and was instructed to create a short cheering routine.
Our military- inspired team building activities began with the Lagoon Course. At a first glance, it can be intimidating. And who would not? You see ropes and logs in waters. Give me heights, I'm fine with that- but make me balance, that will be a real struggle.
THE LAGOON COURSE
Tight Rope Race
Log Balance
Rafting Race
Hanging Bridge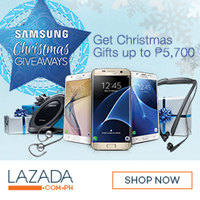 LOW ROPE COURSE
V-Bridge
U- Bridge
Tension Traverse
Tight Rope
Multi-Line Traverse
Cargo Net
TEAM CHALLENGE COURSE
Spider Web
10 Foot Wall
That's me. Hahahaha
FUN GAMES
Unity walk
Pole and Tires
Acid River
Click HERE for more Antipolo accommodations.
The last part was the OBSTACLE COURSE. We did NET CLIMB, MONKEY BARS and MUD CRAWL. It was unfortunate that we were not able to take pictures while we were doing that leg. :(
But here's our group picture all soaked in mud!
Sige sa mantsa!
At the end of all the challenges, my group, Team Pak Ganern, won. Ah yeah! Team Alpha Chupa Pi only fell short by less than a minute. Yes, it was a tight race. The whole day event sure tested all our muscles, endurance and strength and left our relationship among each other more solid and strong.
Congratulations to me and my office mates for a successful event. Until next year!